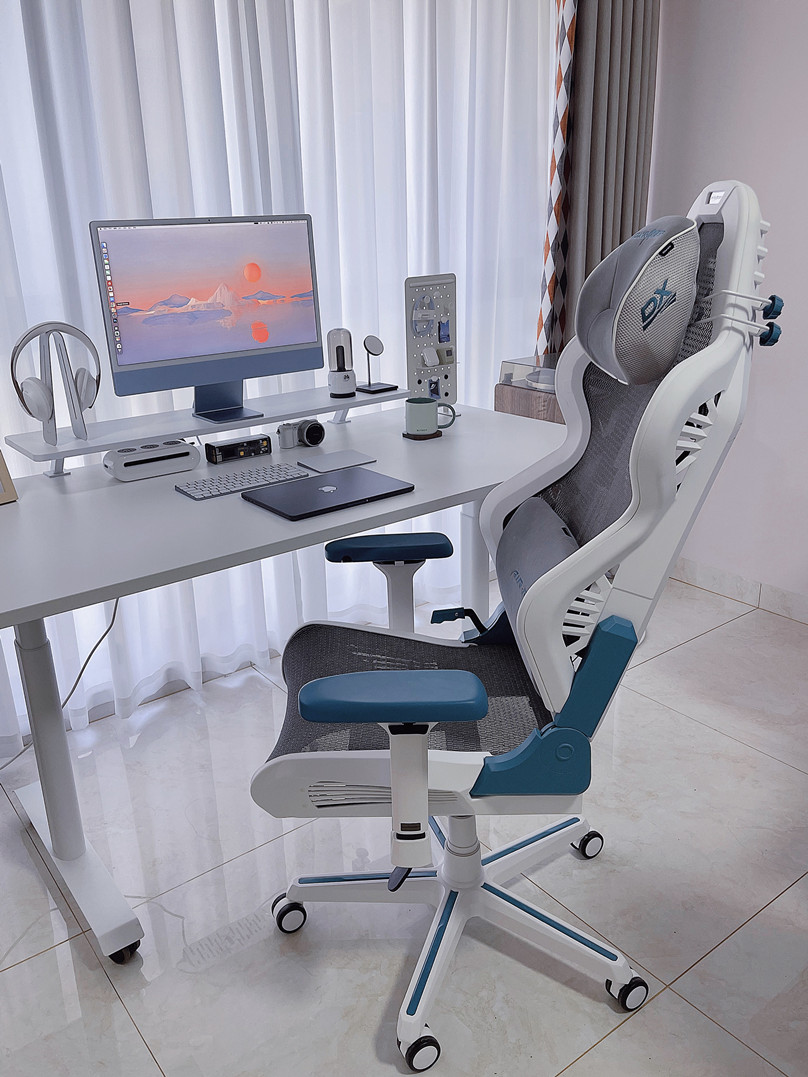 1)How Breathable Is the Air Mesh Gaming Chair?

During lengthy, intense gaming sessions, the ultra-breathable mesh enhances airflow and minimizes heat and moisture buildup, keeping players cool and comfortable. The new-tech mesh that adapts to your sitting bones and skin and is certified by EN standards will make you feel as if you're sitting on a cloud.

2)Will Air Mesh Gaming Chairs Be Extremely Hard and Inelastic?

The DXRacer Air Mesh Gaming Chair is built with 22 springs that are placed between the frame and mesh to offer lightweight, responsive cushioning and greater resilience.

3)How Durable Is the Air Mesh Gaming Chair? Will It Sag Over Time?

The new-tech mesh has excellent stretch, resilience and stability, distributing the body's weight to the seat and back of the chair, providing ideal support. To improve safety, extend the life of the seats, and eliminate the issue of "sagging" over time, our suspension spring system, which has been tested a total of one hundred thousand times, is patent-protected and guarantees enduring durability and stability.

4)Will the Air Mesh Gaming Chair Come with A Free Headrest and Lumbar Support?

The headrest of the Air mesh gaming chair (D7100&D7200) is included. However, the magnetic lumbar pillow and modular parts may not be included. You need to purchase them separately. (During different sales, please inquire for more information.)

5)Does the Air Mesh Gaming Chair Feature 3D Armrests or 4D Armrests?

There are now four color options for Air Series. The armrests of the Air Mesh Gaming Chair in grey&pink (D7100) may be adjusted back and forth, up and down, and rotated inwards and outwards by 25 degrees. And the other three mesh chairs (D7200) feature 4D armrests and enhanced panning capabilities to the left and right.

6)What Is DXRacer's Warranty Policy?

DXRacer offers a lifetime warranty on the internal steel frame found inside the backrest and seat of our models, as well as a two-year warranty for all connected parts.

7)How to Clean Mesh Chairs?

It is very easy to clean mesh chairs. Using a handheld or a standard vacuum cleaner, you may simply remove dust particles from the surface of your mesh chair if it collects a great deal of dust and dirt. Alternatively, use an alcohol spray to sanitize the chair's entire surface.


If you have other questions, please see our Terms and Conditions page (https://www.dxracer.com/info/terms-conditions) for details regarding our warranty policy or send e-mails to us.