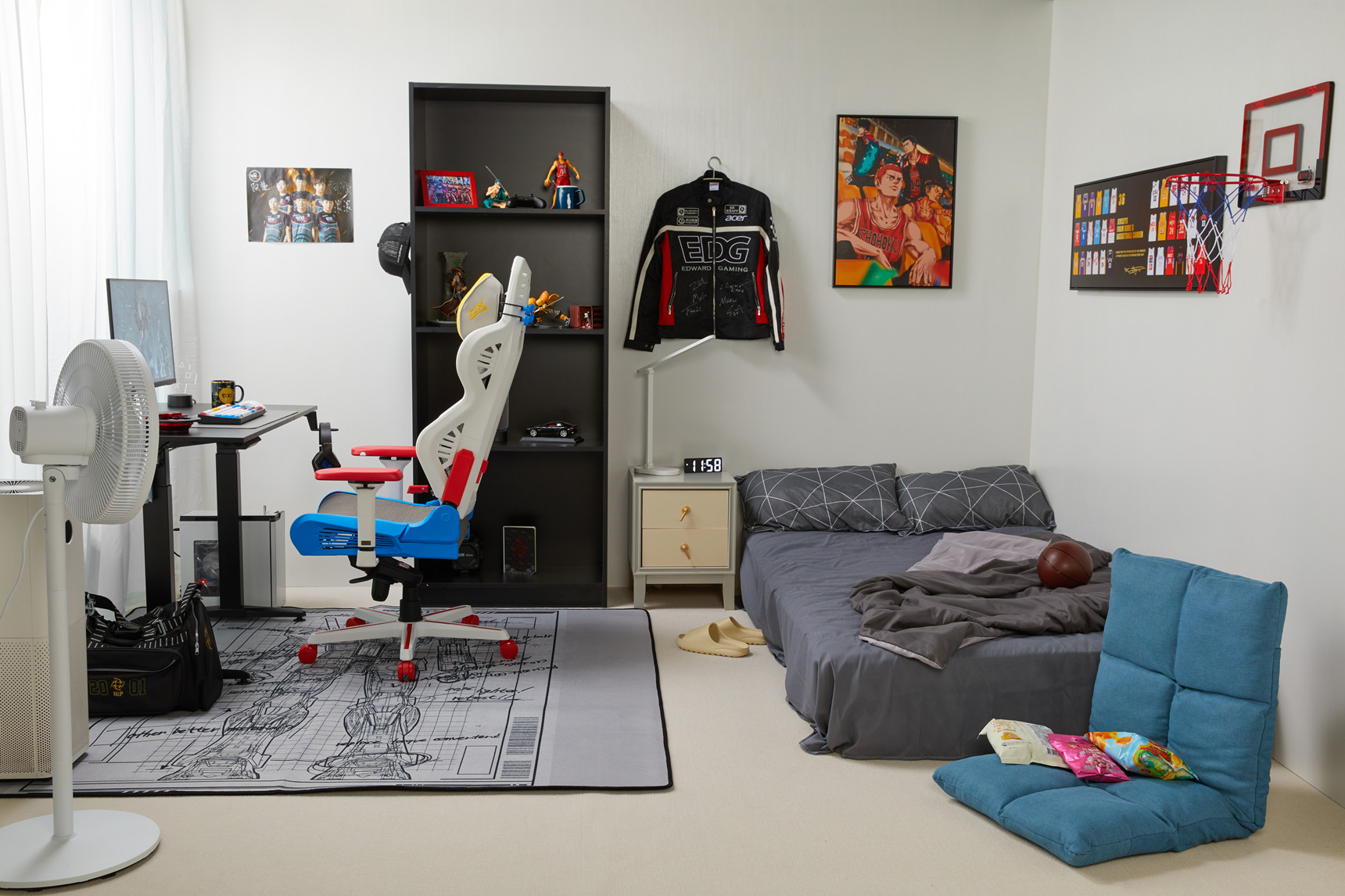 With anime and game ideas in mind, an anime and game themed bedroom is created. An anime room isn't just for kids; adults can create their own rooms with the appropriate decorations and lighting to fulfill their childhood dreams. It's usually bright and cute with soft color tones that make you feel relaxed. Here are some tips for you to decorate your own anime and game bedroom with ease.

Embellish Your Room with Anime Decor
Anime figures are perhaps my favorite type of decor. Kaede Rukawa, Ultraman, Gundam, Sailor Moon, Doraemon, etc, are some of my favorite anime characters. You can also collect comics, such as SPIRITED AWAY, DRGON BALL, MIGHTY ATOM, ONE PIECE and NARUTO. You can place them on shelves, on your desk, or even in a glass display case to be more visible. They pair exceptionally well with other decorations or plush toys. In addition, the design of your anime-themed room is incomplete without anime-themed stickers for your drawers and computer. This is a great way to personalize your anime room and hide things that don't fit the theme. Last but not least, something different with DIY anime decor is a top-notch addition to your anime room. You could, for example, use the covers of your anime DVDs and comics, or collecting cards like Yu-gi-oh! or Pokemon in eye-catching frames and then display them on your desk. Your gaming/anime room will be a real custom and unique homemade decoration as a result of this.

Hang Cool Posters on Your Wall
You should also hang some posters on the walls of your bedroom to simplify the decorating process. When it comes to anime-themed decor, posters are the cheapest option. It's possible to find more refined posters that are vivid and brilliant. Place these canvases in eye-catching locations to catch attention to them. In a tiny room, you can put these posters on other surfaces, such as your door or furniture.

Add Cartoon Bed Sheets
Cartoon bed sheets may look childish, but they are highly anime-inspired! They're available in a variety of styles and colors to suit your preferences. Creamy white, avocado green and peach pink bed sheets are very fashionable.

Build Your Gaming Setup
You can prepare some advanced or professional gaming equipment, such as gaming chairs, mechanical keyboards and mouse, gamepads, etc. A gaming chair is one of the main things we spot in any gaming setup, and that's why the design is so important. Apart from the visual impact, you need to pay attention to the material, size, settings, comfort and other factors. Not only does DXRacer Air Mesh Chair suit all the standards of professional racers, but it also matches your anime game room perfectly. Allow you to sit for extended periods without overheating, and make it simple to race throughout the day.

Light up with LED Lights
If you're looking for something a little more unique, neon lights in soft colors can be an excellent option. Neon-colored versions frequently glow a bit more. Soft pink, pale blue and chocolate brown are some of the ideal color schemes for you! For a top notch-effect, you can also find some LED strip lights and LED bulbs with rainbow effects to bring some fantasy into your room!